Faculty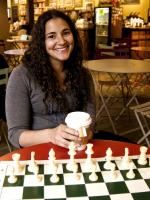 Laurie Santos [personal webpage] [cv]
Laurie is the director of the Comparative Cognition Laboratory and the Canine Cognition Center at Yale. She received her A.B. in Psychology and Biology from Harvard University in 1997 and her Ph.D. in Psychology from Harvard in 2003.  She is a Professor in the Department of Psychology and Head of Silliman College.
Center  Manager
Michael Bogese
Michael graduated from Yale University in 2014 with a B.A. in Anthropology. He worked in the Canine Cognition Center for a year prior to starting as lab manager. (Pictured with Roxy during CCC 2014 Howl-oween)
Graduate  Students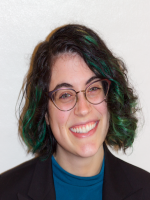 Rosie Aboody
Rosie is interested in how humans infer others' internal states (i.e., knowledge, beliefs) from their external, observable behaviors. In the Canine Cognition Center, Rosie studies how dogs think about and represent other minds. She is also a member of the Computation and Development Lab. Rosie received her B.A. in Psychology from UC Berkeley, and later lab-managed for Dr. Alison Gopnik's Cognitive Development Lab.
Molly Crossman
Molly is interested in human-animal interaction (HAI) and animal-assisted therapy. Specifically, Molly is interested in how HAI may be used to promote mentalizing development in children with autism, as well as to provide efficient and engaging treatments for a range of populations. At the Canine Cognition Lab, Molly is exploring how people think about and interact with their pets. Before coming to Yale in 2013, Molly graduated from Tufts University with a B.A. in child development and psychology.
Lindsey Drayton
Lindsey received her B.A. in Psychology from Duke University. Prior to attending Yale, she worked at Zoo Atlanta studying great ape cognition and behavior. She is interested in the evolutionary roots of humans' mentalizing abilities.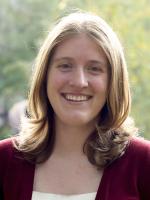 Angie Johnston[personal webpage]
Angie's research sets out to answer the question "How do people learn accurate information from others, and how can we strengthen this ability?" Her work in the Canine Cognition Lab is aimed a exploring the potential evolutionary origins of teaching and social learning by investigating whether or not canine populations learn from others in the same way humans do. Before coming to Yale in 2012, Angie received her B.A. in Psychology and her B.S. in Child Development from the University of Texas at Dallas.
Matthew Jordan
Matt graduated from Northeastern University where he majored in Decision Neuroscience. Before coming to Yale, he studied behavioral economics at The Brookings Institution. His research investigates the evolutionary bases of decision-making processes and the cognitive structures responsible for forming social preferences.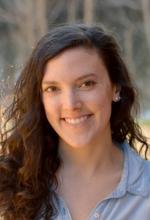 Courtney Turrin
Courtney is interested in animal social behavior and cognition. At the Canine Cognition Lab, her work focuses on dogs' understanding of emotion and social cues. Before coming to Yale, Courtney received her B.S. in Biology from Bucknell University and her M.S. in Biology from the College of William and Mary.
Post-Docs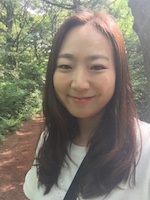 You-jung Choi
  You-jung received her B.A. in Psychology and her M.A. in Developmental Psychology from Yonsei University in Seoul, South Korea, and PhD in Developmental Psychology from University of Missouri, Columbia. She is interested in social cognitive development in infants, young children, and canines. In the Canine Cognition Center, she investigates whether canine populations share similar social skills with humans; for example, do dogs understand others' mental states?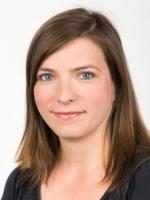 Antonia Misch
Antonia Misch completed her Ph.D. at the Max Planck Institute in Leipzig, Germany, and is now a post-doctoral researcher working with Dr. Dunham, Dr. Wynn, and Dr. Santos. She is interested in the effects of group membership on children's behavior as well as their social and moral development. One line of her research focuses on children's loyalty to their groups and the sacrifices they are willing to make for the benefit of their group. In the Canine Cognition Center she is investigating these social phenomena in dogs.
Alumni
Katie McAuliffe (Post-Doc: 2013-2015)
Linda Chang (YC 2012, Center Manager: 2012-2015)
Ellen Furlong (Post-Doc: 2010-2013)